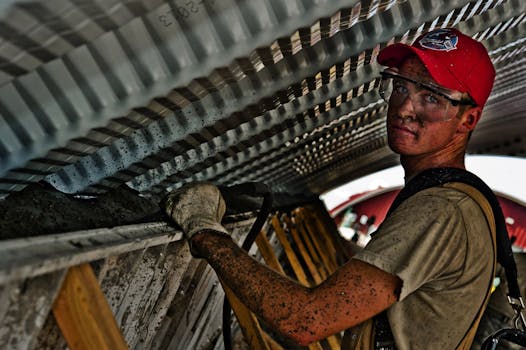 A couple of days ago I was talking on the phone to a friend from Cornerstone University and we were talking about work. "I was so looking forward to summer," she stated, "but now I'm working and I'm like, 'oh yeah. This is what summer is like.'" Honestly, as much as we college kids complain about school and gripe about how we can't wait for summer, how many of us working 40+ hrs/week getting paid minimum wage or working our tails off in manual labor jobs aren't missing the late night "homework" parties just a little bit? I have a pretty sweet job, but I'll be the first to admit that I rarely awake in the morning excited for the day of work. In fact, I'm pretty prone to grumble.
Matthew 12:34b claims, "For out of the overflow of the heart, the mouth speaks." Our attitude greatly affects our communication. For those of us who claim to be Christians, in order to fulfill the commands to "be joyful always" (1 Thessalonians 5:16) and to be witnesses of the joy and hope we have within us, we need to have an attitude check in
relation to our work. One of the greatest inspirations I've had regarding my attitude towards work came from Evan Koons in his devotional series titled "For the Life of the World: Letters to the Exiles." The point that Mr. Koons made was that we are put on earth by God to serve. Our purpose and our joy comes from glorifying God through the form of serving others. Obviously sin has made work imperfect, but the ultimate goal remains. Work isn't about me and my bank account (even though that is a relevant aspect). Instead, work is about me using the skills and talents which God has gifted me with to serve others. Work is an opportunity to bless those in my life and to glorify God.
Granted, getting paid is important. However, when I go to work, focused only on making money and getting out of there, every hour is pretty much a countdown until I have free time which I can spend as I want to. It's about me, and since I'm working more than I am not, it's about how I'm upset to be working. I'm grumpy and I communicate that.
However, when I can view work as an opportunity to bless my boss, my co-workers, and my costumers, I can view my efforts as a positive way to impact the world. I can be grateful for the opportunity to interact with others, grateful for the chance to use my life for a bigger purpose than just myself, and I can praise my God.
This won't mean I 'll be excited every day. It won't mean I'll suddenly be converting people left and right. But this attitude will be putting my heart closer to where it belongs and will allow me to more clearly communicate the love that should be overflowing from my heart. I have found that the less I think about myself and my happiness, the more joyful I end up being.