I wrote a post on surrounding yourself with people who will encourage you, be a good influence on you, and challenge you. For me, as a Christ follower, that means finding close friends who are serious about their faith and are pursuing a relationship with God hard core. But then the question plagues me: how can I tell if someone is sincere in his/her faith?
As I wrestled with this thought, I had to ask myself what I am doing to show my passion for Christ? This can be a painful question. This post is written as much for myself as it is for you
To get a practical application of how I could see Christ in others or how I could demonstrate my faith myself, I considered people around me who I admire to see how they show their passion for Christ. As much as we might prefer a glorious, mythical answer, the truth is, in those who I admire, I see Christ lived out in the little things.
1 Thessalonians 4:11 commands: "make it your ambition to lead a quiet life: You should mind your own business and work with your hands, just as we told you." 1 Timothy 2:2-3 repeats the idea, "…that we may live peaceful and quiet lives in all godliness and holiness. This is good, and pleases God our Savior…"
Big glorious things for Christ matter, but it is the simple, daily, living-life things that we are commanded to submit to Christ if we really want to live out our faith.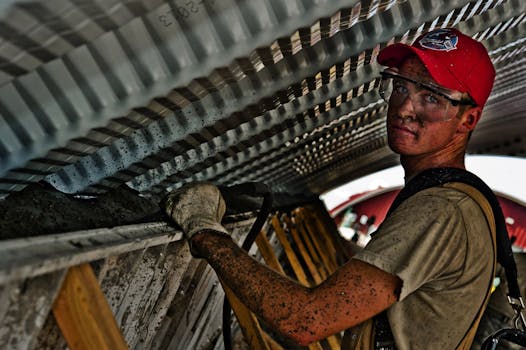 Work
Especially over the summer, the idea of using everyday work to glorify God spoke to me. 40+ Hours: What do We Communicate at Work?40+ Hours: What do We Communicate at Work? is a heart-felt post I wrote explaining how our time at work is a chance we have to serve others and find purpose. Work is not simply a wretched torture we must suffer through to supply our needs; instead it is an opportunity to engage with the people and tasks around us–to use the gifts and talents God has provided to serve others.
People will see Christ in me when I do my work passionately, go above and beyond expectations, and work as if it really matters. For my job as a tour guide at Cornerstone University, this means not just leading tours and saying what I have to say, but adding sincere energy. It means memorizing the names of the students on my tours. It means asking what they would like to know about, caring about their needs. It means arriving early to work and being willing to stay late sometimes. It means smiling while I work and going out of my way to find answers to questions. Is that the attitude I have when I head to work?
I want to be a Christian who has a great reputation at work because I am going to work looking to serve others, and not just looking out for myself.
Time management
The way we prioritize also speaks volumes to what we are living for. Am I making time for one-on-one time with God daily (severely important!!!)? Am I making time to spend with others? Am I being responsible with the tasks I have to accomplish?
Everyone needs to waste time sometimes, but when I am tempted to binge watch Rhett and Link, I have to question: is that really the best way to use the limited time I have on earth? When I stay up late and am grumpy at work the next day, it's not just myself who is affected. Am I viewing my time on earth as a temporary loan, or am I just looking to use it for myself and my personal pleasures? Am I wishing time away or am I looking to use the most of each moment I've been gifted with life?
I want to be a Christian whose time management points to a purpose above my own.
Respect for Others
A Christ-follower should believe that each individual possesses at least some aspect of who God is. I believe those who call themselves Christians should not gossip, should not tear others down, and should, in fact, do quite the opposite. The Christians who I admire do a great job of seeing the positives in others and serving others. As Christians, we can speak so much of God's love by serving those around us. Sometimes this means opening doors for others. Sometimes it means befriending that lonely kid in your hall. Sometimes it means helping a classmate with homework. Or writing an encouraging note to someone. It can mean not dissing a professor, not speaking poorly of that one kid in class, not watching that film that the others are into. It can be small, but respect shows.
I want to be a Christian who radiates respect.
Money
How a person spends his/her money will show exactly what that person prioritizes. Again, it is absolutely okay to spend some money on yourself from time to time just for fun. But am I tithing? Am I giving some of it to the expansion of Christ's kingdom? (Compassion International is a great organization to donate to, you can sponsor a child and see how much that one sponsorship can change the world for a child on the other side of the world!)
I know I'm speaking mostly to college students here. I know that we have very minimal amounts of money to spend. So maybe the question isn't so much about how you could spend your money differently, but how about considering how much energy you waste worrying about your money? I want to learn to trust God so that, when I'm doing as much as I can, I can lay aside the worry and not let money stress me out.
I want to be a Christian who has enough confidence in my great God that when money is tight (i.e. always), I will never stop giving and will trust God to be in control.
Attitude
I hope that if you've been following my blog even halfheartedly that you've been slapped in the face with my passion for having a joyful attitude. Attitude is such a choice and it has the potential to be such a huge witness! I believe in a God who grants us hope, peace, trust, and JOY! As I Christ-follower, it is my sincere hope to represent some of God's great attributes through having a joyful attitude.
Going out on the mission field, draining your savings to support a Christian organization, adopting a whole family of kids from the other side of the world: these are things that glorify God. But walking into work with a smile, writing an encouraging note to your roommate, working hard on your homework: these glorify God just as much.
The majority of our time and energy on earth is honestly spent just trying to stay alive; eating, sleeping, and breathing. It's exhausting. But God put us on earth to live. And these things are what living takes. It is even these things that glorify God.
The way we do the simplest aspects of everyday living is what truly communicates to the world about our passion for Christ.
1 Corinthians 10:31: "Whatever you do, do it all for the glory of God."