Will it hurt? Will I be afraid? Will I be lonely? Will I mess up? Will I hate it? Will I be bored? Will I want to die?
It's no secret I struggle with fear of the future. Recently I've seen dread stealing joy. Memorial day weekend was a beautiful three-day weekend; but some of the bliss of an extra day off from work was masked by dread of starting work again. If I get to bed on time, I can have the peace of knowing I can sleep for the next eight hours; but sometimes that peace is stolen by the dread of waking up. I love school and enjoy so many aspects of being at Cornerstone University; but sometimes the blessings of school is darkened by my dread of what happens after I graduate.
How frustrating it is to so often not be able to appreciate the joys I have right in front my face. But what I realized recently is that I actually don't even have to ask these haunting questions anymore; I already have the answers: yes, yes, and yes to all of the above.
Honestly folks, don't try to tell me otherwise. In the future, I will hurt, I will be afraid, I will be lonely, I will mess up, I will hate life, I will be bored, and I will want to die. After
all, the author of Philippians put it well, "To live is Christ, to die is gain." We live in a sinful, broken, painful but temporary world. We who are sincerely pursuing a relationship with Christ are called to be soldiers in the battle on this world. That means we're going to get hurt, we're going to get tired, and we're going to go through some really rough patches. But, after the Fall, this is the way the world is and–in a manner of speaking–it's quite the way it's supposed to be.
The significance of this may not be clear at first. After all, how can such depressing news lead to anything but dread of the future?! But see, perspective is powerful.
The first thing this realization does is remind me that life on earth is temporary and it's not the worst thing that could happen if it doesn't go great. I mean, if my entire life–every second of it–were to be wholly rotten, as soon as I was resurrected, the temporary pain would be completely past and absolutely nothing in comparison to eternity.
Secondly, this realization helps me to reorient my expectations. If I expect that happiness and ease are owed me, then it makes sense for me to fear their leaving. Today I might fear tomorrow's happiness being stolen because I am deserving of that pleasure tomorrow, but I know I don't always have it. Therefore, I fear being cheated. However, to recognize that pleasure isn't something I can expect means that I don't have to fear it not existing tomorrow.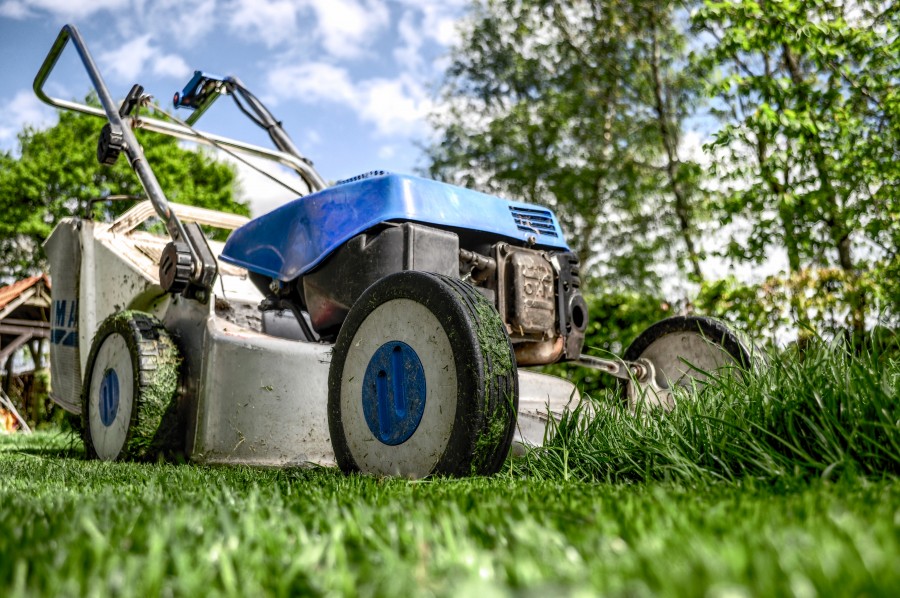 Consider this: if you were to borrow your neighbor's lawn mower, would you, whilst mowing your lawn, dread the moment you have to return it? I would hope not. Instead you're likely to be grateful to have it in the moment. Indeed, if pleasure is not something guaranteed, but is, instead borrowed in a way, then it becomes a pleasant surprise when offered. It is easier to enjoy the extra day off from work, the eight hours of sleep, or the current situation in school, because these pleasures are not guaranteed, so we don't try to possess them. At the same time, they aren't inherently expected–so they are also a beautiful surprise.
C. S. Lewis in his book, The Screwtape Letters, points out that man, expecting his free time to be wholly "his," becomes upset when something is required of him during this moment. But, how narrow-minded this is! God has gifted each man with every breath he breathes. If we, instead, expect to use our time for God's glory, the times that he provides for our individual rest will be accepted in gratitude instead of demanded in selfish pride.
Therefore, going through life expecting it to be painful and hard and, sometimes, wretched, in an ironic way, opens my eyes to the beauty and joy and pleasures that I am offered in the present. 
I feel I ought to note also that having this realistic perception of the fallenness of the world doesn't inherently mean we cannot always be joyful (1 Thessalonians 5:16) or cannot always sense God's peace that surpasses understanding (Philipians 4:7). I wholeheartedly believe that, because we know how the story ends, we can still experience these blessings, even without being blind to the painful situation Earth is in. Faith is not a feeling and feeling lonely or scared or like a failure is inevitable sometimes. However, these feelings need not define us.
Overall, then, I call Christians to a realistic perception of the world: it stinks. "Smile, Jesus
loves you" isn't inherently wrong by any means, but we also can't expect that all the time. We should live fully aware that we are soldiers fighting a bloody battle, aware that we'll often lie sleepless at night bearing the burdens of the world, and that there will be days where we'd much rather take the gain of death than the life of Christ.
But, in all of this, there is a peace and a joy that comes with the release of the "American dream." Enjoy every blessing that God offers you right now. But don't worry about what will come tomorrow. Your pleasure isn't expected tomorrow, it's expected in the next life.